2018
Project Title:
Sampling-On-Demand in Open vSwitch (OVS)
Students:
2 Groups: Naftali Avadiaev & David Weitzman, Roy Fomberg&Lior Ruslander
Supervisors:
Itzik Ashkenazi
Description:
Network monitoring plays a significant role in network management. It is used for a variety of applications such as traffic engineering, security and anomaly detection. These applications require more specific packet-level information. This requirement is fulfilled by having the network switches copy a fraction of the packets of specific flows and forward these packets to a monitoring device for further analysis. This process is known as sampling. When sampling is done on a software switch such as Open vSwitch (OVS), it might exhaust the switch CPU resources. Sampling-on-demand monitoring is a new innovative framework that allows the SDN controller to determine which flows should be sampled in every switch and in what rate.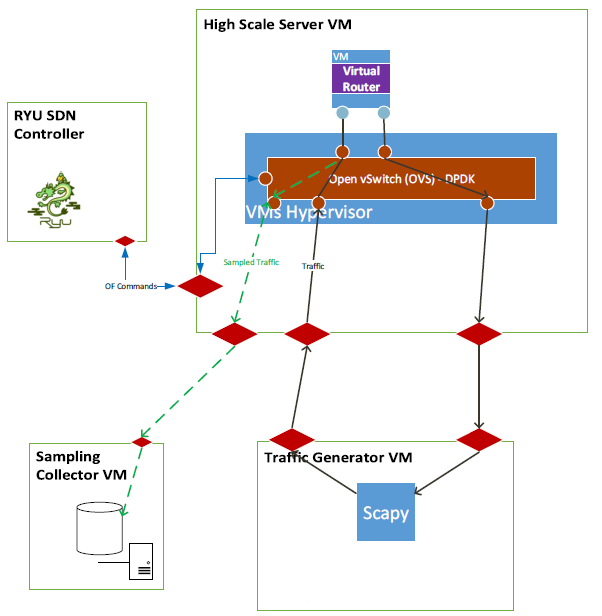 Project Title:
LoRa IoT Sensors in Low Power Wide Area Network (LPWAN)
Students:
2 Groups: Ibrahim Bliq & Bashir Khayat & Jeries Naser, Saar Eliad & Guy Shwigman
Supervisors:
Itzik Ashkenazi
Description:
Low-power WAN (LPWAN) is a wireless wide area network specification that interconnects low-bandwidth, battery-powered sensors with low bit rates over long ranges. Created for machine-to-machine (M2M) and internet of things (IoT) networks, LPWANs operate at a lower cost with greater power efficiency than traditional mobile networks. To meet the challenges of long range, low power consumption and secure data transmission, the sensors are based on LoRa Technology and on LoRaWAN protocol that manages communication between LPWAN sensors and the Gateway. In very large areas, LPWAN is likely separated to clusters and have a LoRa Gateway per cluster. Each cluster Gateway relays the LoRaWAN messages up to the LoRa Network Server.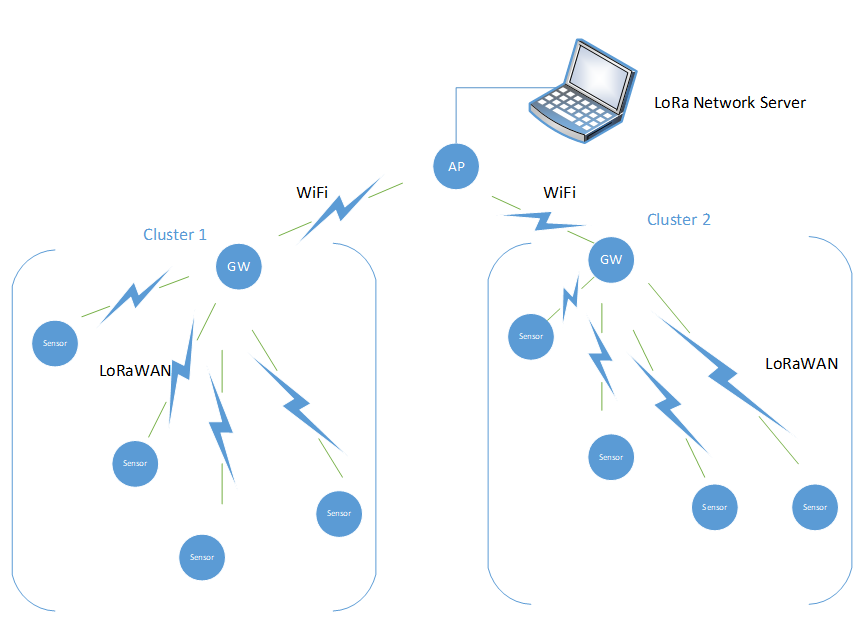 Project Title:
Traffic Mirror on Mellanox Switch Programmed by P4
Supervisors:
Matty Kadosh - Mellanox
Description:
Programming Protocol-independent Packet Processor (P4) is a high-level language that can be deployed in the future into Software Defined Networks (SDN) and can actually serve as an alternative to OpenFlow that is currently used – due to its flexibility and ability program the data plane and support emerging new protocols. Traffic Mirror is a fundamental requirement of any legacy L2/L3 switch. It used mainly for trouble shooting in case of some irregular network event. Any P4 capable switch must support mirroring and in later stage mirroring of sampled traffic.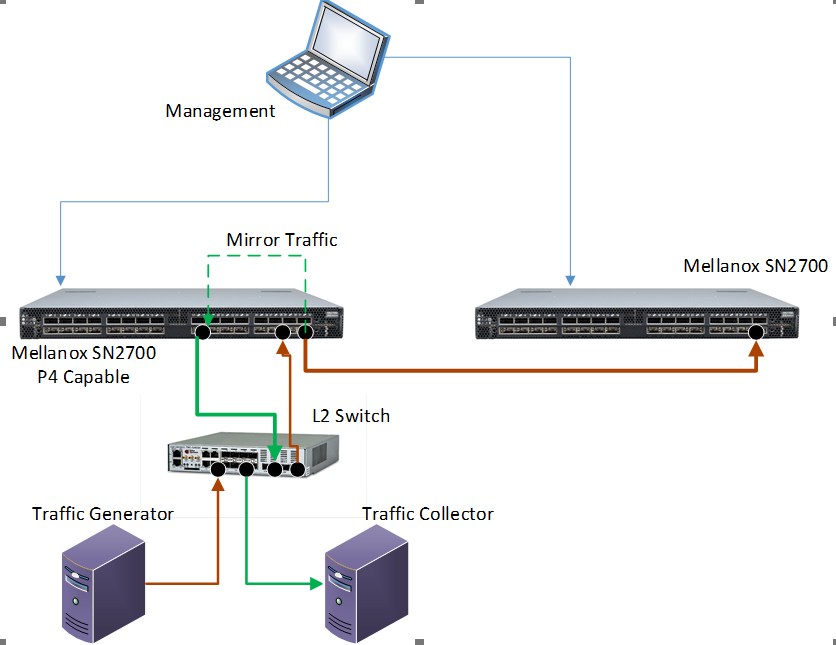 Project Title:
Collection of SDN Telemetry Data - MEF 3.0
Students:
Omri Huller, Idan Yadgar
Supervisors:
Jalil Moraney - Technion Ph.D. student , Donald Hunter – Cisco
Description:
Service telemetry data is collected in a Linux Foundation project BDA platform (PNDA ) which is hosted by MEF on MEFnet , a Platform as a Service facilitated by the MEF to enable MEF 3.0 Implementation projects. The sources of telemetry data for his project include telecoms, national research and education networks and universities, who are provided with programmatic access to the resulting data lakes, for analytics and research purposes.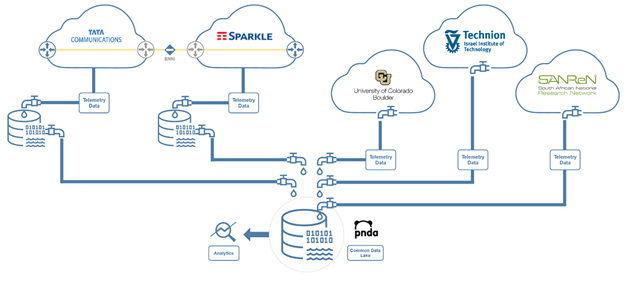 Project Title:
OpenDaylight NETCONF/YANG Adapter for Ceragon FiberAir
Supervisors:
Liad, Kaldes, Itzik Ashkenazi
Description:
All NETCONF/YANG-enabled network functions - whether physical or virtualized - can be controlled by an OpenDaylight (ODL) SDN controller so long as an appropriate device adapter has been installed in the ODL controller. That ODL device adapter (or southbound plugin) can be generated from the network function's YANG model, and can be completed with Java programming.